The Retail Solution
Core Purpose
Helping retailers to offer the best in store experiences via amazing staff
who are supported by excellent team leaders
Core Values
Facilitate memorable training sessions
Tailored to the client's needs and solves the problems they identified
Packed with practical take away content
Presented in a fun passionate forum
Help our clients get short and long term results
Providing skills and tools that work back on the job to improve and maintain great performance
Training and coaching has an immediate impact
On job coaching is made easy via the training received
Training and coaching is supported by senior management
Fun is at the core of what we do
Helping retailers to create positive interactions with customers
Training and coaching is a fun process
Managing performance is done in a positive and supportive way
The Retail Solution helps proactive retailers dramatically improve their customer service and therefore increase their sales, by training managers in the skills to be effective coaches.
Store performance is a major issue for all retailers, with competition at an all-time high and high rental costs pushing up the cost of business. To thrive in this environment, retailers must provide a consistently excellent level of service to ensure their customers first of all buy when in store but also purchase more and come back.
At the Retail Solution, we are passionate about excellent service and increasing sales. Unfortunately most retailers struggle to provide even a moderate level of service and this is causing customers to shop elsewhere, either with a competitor or online. We know that store performance comes from the store manager's ability to lead, set clear expectations and follow up.
We provide training courses that are specifically tailored to each client's service and sales processes. Our training sessions are packed full of fun activities as this is how people learn best. Participants learn exactly what they need to do in their store to improve and more importantly leave with skills, tools and practical examples of how to put the training in place back on the job.
In addition we follow up in store after the training by coaching regional and area managers in the additional skills of how to coach the coach (their store managers). This additional step ensures the skills learnt are immediately put in place and continue on an ongoing basis.
We're different from traditional training companies in that we know retail, we spend time in stores and serve customers so we know the challenges that frontline staff face in providing a great experience.
We're also proud to have long term clients, with a large number working with us in excess of 10 years, which tells us we provide exceptional value. But don't take our word for it:
CLIENTS TESTIMONIALS
Bedshed Franchising has engaged The Retail Solution since 2009. Gavin Culmsee, CEO of Bedshed franchising talks about why their company continues to use The Retail Solution for their sales and coaching needs.
Roger has worked with us over the past 8 years and his passion for customer service and giving sales teams a clear pathway for success comes through clearly."

Gavin Culmsee, General Manager, Bedshed Franchising

The Beechworth Bakery group has 6 bakeries turning over in excess of $16 million and has been working with The Retail Solution since 2000.
Tom O'Toole founder of the Beechworth Bakery chain talks about how The Retail Solution has helped their bakeries improve their sales and service."

Tom O'Toole, Founder, Beechworth Bakery Group

Prior to coming to the training provided by The Retail Solution, we had tried a lot of things such as, incentives and meetings, but performance did not change a lot. The main question we had was how to motivate employees.
The training course was absolutely not what I expected it to be, we had lots of fun. We really enjoyed the group activities and the tailored handouts we could use straight away back in the salon were invaluable.
Since we returned from the training we have improved our average retail to 13 percent, which means it is more than doubled. Weekly evaluating and positive feedback has made a big difference for us. Most important is to keep going with what you learnt and success will follow.
It was worth the day we spent at the training and it was great value. Knowing that it has worked for me as well as it has, I would have paid a lot more to attend the training."

Kai Schnitzler, Owner, Just Cuts Leichhardt

I highly recommend Roger Simpson's Product Awareness course as a highly effective way to increase store sales. Roger's enthusiasm and passion for his philosophies during the workshops are well balanced by encouragement and clear direction instore. Many courses are centred around product knowledge and don't give the staff the ability to approach the customer with selling confidence.
Roger has certainly delivered in providing a true selling course that actually works! Our management team, full time and part time staff, have been armed with the right tools to upsell and achieve a higher 'basket value.'
Your staff will be motivated by the simple, yet effective approach which will see the competitive nature in staff drive sales.
I highly recommend Rogers course if you are looking for sales increases of up to 200% to 300%! What business wouldn't love to see increases like these on high margin lines!"

Karl Loh, Liquor General Manager, Ritchies Stores Pty Ltd

We have continued to use Roger's training expertise over the past 5 years, because he knows retail, our business and speaks our language.
Our Regional and Store Managers respond extremely well to Roger's training workshops, as they are interactive and 'hands on' and the coaching model he introduces is practical and can be easily applied on the shop floor to drive improved team performance."

Leshelle Cramer, GM Organisational Development & Training, The Just Group

Roger has worked with the Beechworth Bakery since 2000 and he's passionate about coaching and training exceptional customer service and getting the best out of people.
I class Roger as our 'customer service guru' for both our retail staff and our management team. He has proved to be an outstanding asset to our company and helped us to create Australia's Greatest Bakery."

Marty Matassoni, Managing Director, Beechworth Bakery
Today's retail world is extremely challenging however Roger's business principles are extremely valuable and proven to work in any retail environment"

Sean Kirschenberg, CEO, Global Sports International
Roger's training and coaching provides a much needed blueprint for all retailers to get the best performance from their teams – he's hands on and provides practical ideas to achieving sales growth."

Rod Laycock, CEO, Civic Managed Services
Call to action
If you are a retailer who wants to excel in your customer service and increase sales at the same time, then we should talk. Give us a call on …. Or email roger@theretailsolution.com.au
MY TEAMS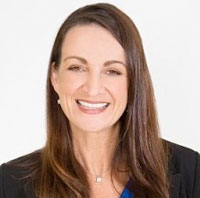 Nyree Sessions
Training Facilitator and Coach
Nyree has worked in retail virtually all of her working life. Having started her retail management career working with McDonald's, she moved on to work with other great retailers such as Freedom and Civic Video in various roles.
In her 12 years at Civic Video, Nyree's roles included Training Manager, Franchise Business Manager, State Manager and National Operations Manager.
Nyree is a brilliant and dynamic facilitator with a passion for getting the best out of people. As well as having a great skill in facilitation, she is an expert at on job coaching where her ability to coach the coach provides great transfer of skills to clients.
She also exceeds at program design, having developed a number of customer service and other retail management training packages for clients.
Nyree is an outstanding business coach and mentor using her coaching and facilitation skills to assist business managers and owners to reach and achieve their business and life goals.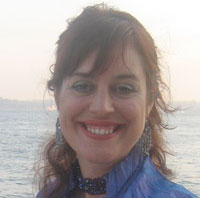 Sarah Dewey
Training Facilitator and Coach Author of "The Art of Self Loving"
Sarah has worked in a number of customer service roles as well as spending time as a Training manager for a large department store. She has also spent many years as a trainer and coach and facilitated many training courses in Australia/NZ as well as overseas.
Sarah has an absolute passion for getting the best out of people and is an outstanding facilitator. She is also an expert in coaching the coach, having spent a lot of time in store following up with many retail clients.
Over the past few years, Sarah has been facilitating training courses focussing on wellbeing and holds a Diploma in Holistic Therapy. She is focussed on helping people to be the best that they can be.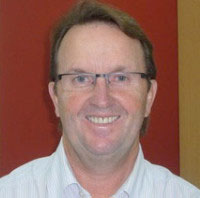 John Bell
Training Facilitator and Coach
John's background is in the Pharmacy profession where he has owned and managed stores for over 37 years. John has bought and successfully built up a number of pharmacies however his passion lies with training and development of people. John was initially involved in Pharmacies in Perth before moving to Margaret River in 1996.
As a partner in Chemmart Margaret River John was able to initiate cultural change and develop a successful team that was based on customer focus. The results were growth in the business, customer satisfaction, and individual team member development.
One reflection of the success of the changes was the honour of the award as Chemmart Pharmacy of the Year 3 years running, 2003-2005. For the last 3 years, John has been facilitating training sessions in service, sales, leadership as well as change management. During this time, as well as working in the pharmacy industry, John has facilitated training sessions in other retailer fields such as petroleum, healthcare, bedding, hardware to name a few.
John's practical approach and vast retail industry knowledge provide his clients with real skills that increase sales, service levels and improved leadership skills.