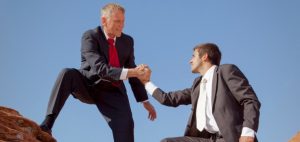 I love sharing research from Gallup as their ability to find out in depth what makes leaders tick, is legendary. Their most recent article highlighted 8 behaviours of the world's best leaders, so I wanted to share them with you, plus I have added some of my own comments:
1) Connect purpose to individual and team action – Every individual employee needs to understand why they are doing what they are doing and not just because they are told to do it. Our coaching model has this well and truly embedded to ensure the team member understands the why. Is this a question you can ask more often?
2) Shine a light on the opinions of others and make them count – This is not about leaders having all the answers, in fact they won't. Asking for input from the team is vital for their motivation as well as encouraging innovation.
3) Coach your team in a way that allows for genuine candour – this is about having honest conversations and calling people on their behaviour when it is required.
4) Commit to one meaningful conversation a week with each team member – this does not just have to be about work but an open discussion allowing the team member to talk openly.
5) Unlock human motivation by connecting work to a person's innate tendencies – this is simply finding out what makes your team members tick and what motivates them. This requires deeper conversations, but when you find out the triggers you can better align people with what they find enjoyable.
6) Recognise and reward excellence – this is so simple yet often overlooked. Change your focus from catching people doing it wrong to catching them doing something right. This is hugely motivating and so quick and easy.
7) Care about your employees as real people – I'm reminded of a great saying "people don't care what you know, until they know you care." As leaders we need to be approachable, empathetic and understanding.
8) Make your number 1 job the development of new stars – the best leaders in my mind have the ability to coach their team members to be the best they can be. This will challenge and grow your team with positive outcomes like increasing productivity, morale, team work etc.
I hope you found these 8 behaviours helpful. Which ones do you need to work on to improve?

---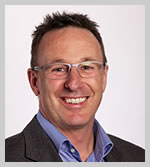 Roger Simpson – CEO, The Retail Solution and Author of "The Ultimate Retail Sales Experience" With over 35 years' industry experience, Roger Simpson is recognized as Australia's #1 Authority on customer ROI in the retail industry and as a global expert on staff coaching, customer service, and selling skills.