This week's article is courtesy of special guest Brent Newey from Retail Help on the critical topic of attracting more customers to your store. This is a must read for all retailers as competition for customer's dollars is as fierce as it has ever been.
Hope you find the article helpful:
---
Attracting Customers To Your Store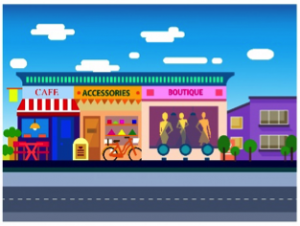 Having customers physically in your store is key to the success of   your business. Attracting and retaining customers will allow you to grow your business and survive in today's retail landscape. Regardless of what type of business you have, there are many ways to get more customers through your doors and into your store.
Easy Ways to Attract More Customers:
Ensure that your signage really stands out and has street appeal. Consider using bright colours so that customers can see it and make sure that it is placed in the right position (so that it is not obscured). Your sign also needs to be large and legible enough so that it can be easily read from a distance or by the passer-by in their car. Avoid using too many words and consider an easy-to-read font. Your sign is the first and easiest way to let people know about your business, get them interested enough to walk into your store or hopefully remember you for next time……all of which can lead to potential sales.
Create Eye-Catching Window Displays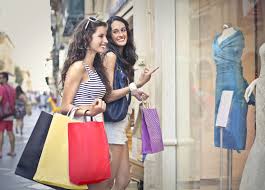 Window displays are a powerful tool when it comes to bringing more customers into your store. After signage, it's the next big thing that people see that tells them about your business. Being creative with your displays or just ensuring that they are neat, clean and tidy provides you with the opportunity to invite people into your store. A well-designed window display entices customers off the street to venture in and see what your business has to offer and hopefully make a purchase.
Promotional events are an easy and excellent way of attracting new customers to your store. You can hold an extravagant event, inviting VIP's or local celebrities and have the night fully catered for; or you can choose to do something small and simple, creating your own in-house event, offering customers light refreshments and snacks. The whole aim of the event is to educate people about your business, get your brand and image recognised, show off your products and services and generate extra sales on the night. Ensure the event is advertised well in advance to get as much attention as possible. If you have an online presence, promote the event through your website or use social-networking sites like Facebook and Twitter.  Consider offering door prizes, conduct a raffle, offer samples bags or hand out discount coupons to entice as many people to your event as possible.
Build Customer Relationships
Customers should receive as much attention as possible. Building relationships with customers and delivering excellent customer service is a priority that every business needs to address. You need to make customers feel valued and appreciated through positive relationships so that they become loyal to your business. This is a key in attracting repeat business and building a stronger brand. Customers are then more likely to spread positive reviews about your business either through word-of-mouth or through reviews and testimonials online. This can all lead to new customers visiting your store and subsequently an increase in sales.
Reinventing your store every so often shows customers you're innovative and modern. Simply updating your store's design and furniture to current design trends, sends a message to shoppers that you understand the evolving marketplace. Transforming your store not only makes it feel new and fresh, it brings customers in to see and experience what your business is all about.
Keep in touch with customers that you have stored in your data records and books. When business is slow, take advantage of your mailing lists to increase traffic into your store. Send your customers an email or newsletter to catch their attention. Tell them about updates, new products, improved services, special events, giveaways and any upcoming sales. Sending special limited-time offers or discounts for certain days of the week, is a reliable way to get people into your store in a specific time frame. Customers want to get the most value for their time and money and utilising your mailing lists is a great way to advertise your specials.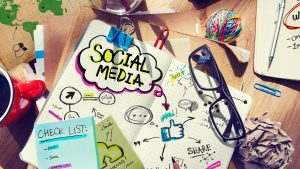 As social networking gains strength and becomes more popular, businesses have the opportunity to connect with customers instantly. By using social media, you are allowing your business to reach a wider range of customers. Creating profiles on multiple social networking sites enables you to regularly post interesting content; talk about sales that your store is having; upload images; discuss any new products or services and publicise exclusive deals. This will in turn build a loyal following of customers which you can communicate with as individuals tend to "follow" or "like" businesses on social media sites like Facebook and Twitter. Using social media gives you the ability to generate store sales with just a few clicks. By offering a deal through your social channels, you can get a quick influx of customers into your store and increase the foot traffic.
Appeal to your loyal customers as well as new ones by making some changes to your business. Customers find it quite appealing to find that a store they frequently visit, starts doing something new. By doing something new, it "freshens up" your business and makes it seem more interesting. It could be something simple as offering a new type of discount or service or adding a new food item to your menu each month. Any new idea or concept needs to grab peoples' attention and draw shoppers into your store. Consider having "flash" sales where items are on promotion for a limited time only or stock a limited-edition line with "once it's gone, it's gone!" tag line. Whatever your change, make sure you reach as many people as possible through advertising, email and social media to bring customers through your doors.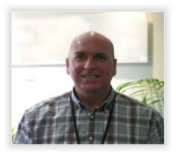 Brent Newey has worked across many retail channel's including: Department Stores, Specialty, Franchising & Pharmacy. Brent is available to consult on this topic or any other retail topics and is a stakeholder in all three retail businesses below.

---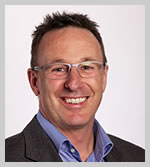 Roger Simpson – CEO, The Retail Solution and Author of "The Ultimate Retail Sales Experience" With over 35 years' industry experience, Roger Simpson is recognized as Australia's #1 Authority on customer ROI in the retail industry and as a global expert on staff coaching, customer service, and selling skills.