Effective merchandising is critical to ensure you maximise your sales. Thanks to special guest Brent Newey from Retail Help, who is an expert in this field, for this valuable article. With the Christmas rush not that far away, a well merchandised store will go a long way to converting customers into buyers.
---
Merchandising Vs Customer Service
All good retailers know that store organisation, neatness and effective product displays contribute to retail sales. The difficult part is not getting too caught up in presentation at the expense of providing poor or non-existent customer service.
Finding the Right Balance
Great visual work involves clean and creative displays, walls, and fixtures to create an end result that is appealing. However, many employees concentrate too much on tidying and stacking the shelves and filling the displays rather than engaging and interacting with customers.
Merchandising plays a very important part in the retailing business and if done properly, will have a positive impact on providing good customer service.
The success of your retail store depends on the relationships you build with customers. As you want these relationships to be positive and for customers to come back to your store, being aware of your store's cleanliness and tidiness is important, however you must ensure that serving and attending to customers' needs comes first. Being able to carry out routine housekeeping duties safely and efficiently during a busy day will ensure that your store always looks its best and that customers and staff are not inconvenienced in any way.
Merchandising Techniques and their Impact on Service:
If your store is properly laid out, and careful thought has been given to the location, organisation, size and height of the fixtures and the size of the aisles, it will be easy for customers to move around the store and they will be able to quickly find what they want.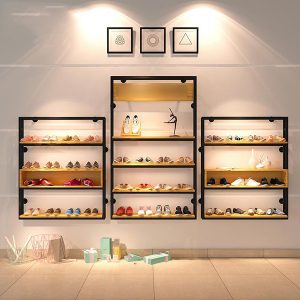 If your store is clean, (windows, floors, walls, counters and merchandise), the customers will believe that you care about them and the quality of the products you are selling and they will be more comfortable shopping and buying from your store.
If your product displays are organised with like products together, best sellers in the prime selling position and impulse products in the high traffic areas, customers will be able to find what they want faster and will probably spend more.
If you take the time to properly sign your store with the categories you carry, the features and specials you offer and the prices you are charging, your customers will be better able to find what they want and they will know what price they are going to pay.
If you are going to be able to satisfy the needs of your customers you must pay attention to your stock and make sure you are carrying the products, sizes and brand names that they want to buy. Your customers are often loyal to particular brand names and you will only satisfy them if you carry their favourite products.
You can only be "convenient" for your customers if you are always in-stock of the products they expect you to carry and that they want to buy. If you are out of stock and you therefore force them to buy a substitute product, or go elsewhere to get their favourite product, you are no longer "convenient" and you will quickly lose them as a customer.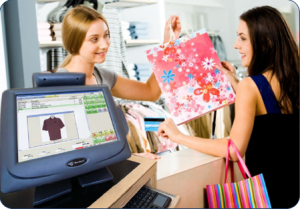 Your customers want to be able to get in and out of your store quickly. In the process, they must stop at your registers to pay and it therefore becomes the "nerve centre" for your store. As a result, the way in which you keep it organised and merchandised will affect their impression of the quality of your customer service. Registers must always be clean, uncluttered, with ample space for them to put down their purchases and it should include frequently changed displays of high demand, impulse merchandise.
Key Points to Remember
Carry out routine housekeeping duties and stock replenishment during the day when there are minimal or no customers in-store.

Major tasks such as vacuuming should be completed either before or after the store opens each day so that customers and staff are not inconvenienced in any way.

Focus employees on customers in your store first and foremost and find ways to engage those customers, not walk past them.

Hire the right employees who can engage with customers and merchandise effectively.

Provide retail sales training to all employees to grow sales.
"Higher sales are not a result from having tidy shelves of merchandise, for that you need salespeople"
The way in which you merchandise your store, and the day in and day out merchandising standards that you maintain will have a significant effect on your customers' impression of your service and how much your care about them. Not only will good merchandising compliment the quality and effectiveness of your staff but it will generate additional sales and profits.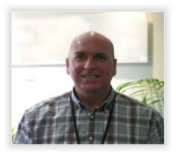 Brent Newey has worked across many retail channel's including: Department Stores, Specialty, Franchising & Pharmacy. Brent is available to consult on this topic or any other retail topics and is a stakeholder in all three retail businesses below.

---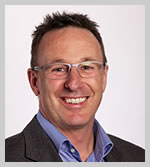 Roger Simpson – CEO, The Retail Solution and Author of "The Ultimate Retail Sales Experience" With over 35 years' industry experience, Roger Simpson is recognized as Australia's #1 Authority on customer ROI in the retail industry and as a global expert on staff coaching, customer service, and selling skills.