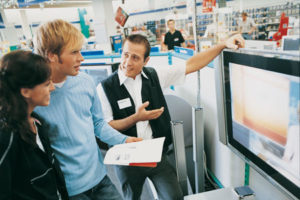 Yet again, research has proven how important customer service is and in this statistic how it can drive revenue. Most of us want a positive experience when we are a customer, whether we are buying petrol, clothing, food, in fact everything.
Some further research from McKinsey & Company found that 70% of buying experiences are based on how the customer feels they are being treated. One of our favourite sayings is "when serving a customer you need to create an experience, not conduct a transaction." The McKinsey research certainly backs this saying up.
So what is an experience compared to a transaction? To me it's exceeding the customer's expectations. What I find is that most customers (and I reiterate MOST customers) actually don't want much – pretty much the basics, such as a smile, a greeting with eye contact, a sales person who asks questions and listens, prompt service and a friendly farewell.
Unfortunately I don't experience this anywhere near enough when I'm a customer. Often it's me who engages the sales person in conversation and brightens up their day – shouldn't it be the other way around?
If I asked you now to recall some bad or average customer service experiences, you would have no trouble doing that. Flip that, and if I asked you to recall examples of great customer service I think most of you would struggle. I ask the hundreds of people I train each year to rate their customer service experiences out of 10 and the average result I hear is around 5 – 6. Often I have people rating their experiences as low as 2 or 3.
Due to the nature of my business, I get to travel a lot, so I experience dining out fairly frequently. This is one industry that suffers from massive inconsistencies. Some are great and some are bad. Most of the time it's not the quality of the food (we are very spoilt in this country with the quality of our food) it's the quality of the service that makes it memorable or not.
Recently we were in the wine district of Blenheim, NZ (famous for its white wines), we had lunch with friends at a very well-known winery. We ended up counting 6 things they could improve on, one being ordering a bottle of wine and the waiter just leaving it on the table for us to pour – not even a taste beforehand. Now is this lack of training or can't be bothered? When I asked our wine tasting lady who the manager was that day, she immediately replied with "Do you want to complain about something?" Seemed to sum up the experience really.
I'm sure we all have our own examples of poor service. My point is how well are you and your staff in creating positive experiences for your customers? It's often as simple as using their name, asking how their day is going, finding out a bit more about them and engaging them in conversation. Asking questions and really listening is critical to this and it also massively helps with making more sales as well.
Why not, at your next team meeting, have a conversation about how you and your team could create more positive experiences. Your frontline team often have the best ideas anyway!!
---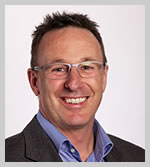 Roger Simpson – CEO, The Retail Solution and Author of "The Retail Solution" With over 35 years' industry experience, Roger Simpson is recognized as Australia's #1 Authority on customer ROI in the retail industry and as a global expert on staff coaching, customer service and selling skills.