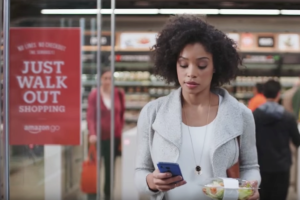 Retailing in 2017 is going to be challenging yet exciting for every retailer. With the onslaught of technology ramping up, customers are being bombarded with new ways to shop. Amazon Go is coming and this will certainly impact a number of retailers. The technology that allows shoppers to simply scan their Amazon app when they walk in, pick up the products they want and walk straight out, without having to queue to pay will appeal to a large number of customers.
If you haven't seen the promo for Amazon Go, click on this link to have a look at their 2-minute video – the technology is amazing.
I'm sure some retailers are thinking, great, now I can get rid of my biggest headache – my staff. This sales process will work extremely well for products that need no explanation, such as a lot of supermarket and convenience store products where we know what we want and just want to get in and get out. So it will work perfectly for commodity items that customers don't really care too much about the brand.
However, any product where a customer might want some advice or need some explanation will still require a staff member to be there to help them out. The staff just have to be much better than a robot otherwise customers will embrace the technology in droves! Unfortunately, I still experience so many just ordinary service moments, that with a little bit of effort from the staff member could have been so much better.
I'm a massive believer in the future of traditional retailing whereby customers receive an amazing experience and leave feeling great. I believe retailers have to embrace new technology because if they don't they'll be left behind but, technology won't do everything. Customers will still need help from friendly staff and this will never change. Providing a great experience to customers is the key difference and the value that will ensure they come back.
My tips for ensuring your customers will value you and your staff is:
Always get the basics right – acknowledge, smile, greet, thank and farewell them
Get to know your customer's names, find out their likes and dislikes
Ask questions that uncover what they are shopping for – you can then provide additional helpful advice that may lead to an additional sale
If something goes wrong, apologize and fix it quickly
Look for ways you can enhance their shopping experience – new products, services, community events you are part of etc.
Technology is advancing at an exponential pace, however, the need for human interaction is still very strong. Successful retailers now and in the future will continue to hire the right staff who have the basic desire to make the customer's day. I haven't seen a machine that can do that just yet!!
---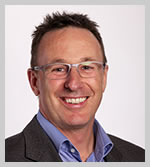 Roger Simpson – CEO, The Retail Solution and Author of "The Retail Solution" With over 35 years' industry experience, Roger Simpson is recognized as Australia's #1 Authority on customer ROI in the retail industry and as a global expert on staff coaching, customer service, and selling skills.