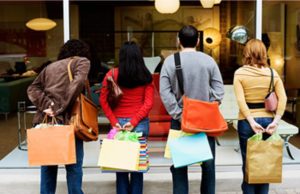 I still find it fascinating and very disturbing when a business doesn't handle a complaint well. It is so easy for customers to simply go elsewhere, there is so much choice these days. If you'd like some simple tips to better handle customer complaints click here for my tips on this.
When I read an article written by Norelle Golding, who is shopper lead APAC at global research and retail datahouse GfK, http://www.gfk.com/en-au/ I was even more disturbed! According to GfK's recent research, 47% of shoppers have said that retailers, advertisers and brands have less influence on their purchase decisions than ever before.
So where is the power sitting now? Shoppers are becoming more likely to be influenced by what their friends are saying, by online expert reviews, online reviews from shoppers and consumer opinion websites. The power and influence of advertising is decreasing and the influence of strangers as much as family is increasing.
What does this mean for retailers? We know the ease of which customers can vent on social media, and with this becoming ever increasing as an influence, retailers have got to get their service right. If not they run a massive risk of not only losing that one customer but many more in the process.
Here's my tips on how to ensure your customers will leave with a positive experience – and therefore recommend you!
Ensure your team know your expectations of great customer service – and why this will benefit the customer. Share this article so they know how important their impact is on customers.
Train them so they can deliver excellent service.
Ensure they know how to professionally deal with a problem, so the customer feels as though you care and are prepared to sort the issue out.
Make customer service a daily focus, lead by example and praise team members when you see them provide great service.
Get feedback from your team on ways to improve your service.
Cut out admin tasks or obstacles that get in the way of your team offering great customer service.
If you aren't prepared to make service a focus you better hope your competition don't either, otherwise your customers will go somewhere else and take their family and others with them.
---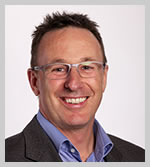 Roger Simpson – CEO, The Retail Solution and Author of "The Retail Solution" With over 35 years' industry experience, Roger Simpson is recognized as Australia's #1 Authority on customer ROI in the retail industry and as a global expert on staff coaching, customer service and selling skills.