As a customer myself, I love loyalty cards and I have to confess I have a few in my wallet and a lot more on my desk. I particularly like my coffee loyalty cards, yes I have more than one, that free cup of coffee just seems to taste different. There's my frugal upbringing coming through!!
Here's even more reasons to love loyalty cards even more. Based on very recent research, commissioned by Citrus in Australia, they found that 59% of loyalty members are active in all of their programs, a 31% incremental increase from 2013. So rather than suffering loyalty fatigue, consumers are supporting these programs.
And the really good news, 82% of those surveyed buy more from brands with a loyalty program. They even found out that 16% of customers purchased additional items they didn't need just to earn rewards. This figure jumps to 26% for men under the age of 45. What an opportunity!!
So if your company has a loyalty card program, let me remind you of the key steps to get more customers using them and also getting more new customers to sign up.
Step 1
Make sure your staff know about your loyalty program, with a particular emphasis on what the benefits are for the customer and for the business. Teach all new staff and refresh with your existing staff.
Step 2
Now that you know your staff understand the benefits to the customer and your business, ensure they are asking every customer if they have their card with them. Too many times I am in a store and I am never asked for my loyalty card. What's the point of having one if staff don't ask for it.
Step 3
After asking for the loyalty card (if the customer doesn't have one) make sure staff don't just ask this bland question "Would you like one?" I know from observing this frequently that most customers say no, so this question doesn't work.
Instead tell the benefits, such as "It's our free loyalty card, and when you sign up online you get $5 off your next purchase." You will get many more sign ups if your staff use this technique. If it's a manual card, you could say "Wow you are missing out on some great benefits, let me get one for you right now."
Like anything, if your staff are enthusiastic and have fun with this, their sign-ups will be much higher.
Step 4
Follow up! Most retailers can measure scan rate by staff member, and this tells you who is asking for the card and who isn't. Measure sign ups, ideally as a percentage of customers they serve, so it's fair. This provides a manager with critical information and a benchmark across the store. They then know who needs positive feedback for doing a great job and who needs more help because they are below the benchmark.
Getting your staff to love your loyalty program will help increase the number of customers who sign up and use their cards more often. The benefit to you is an increase in sales and who doesn't want more of that.
---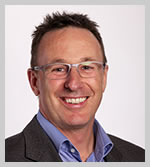 Roger Simpson – CEO, The Retail Solution and Author of "The Retail Solution" With over 35 years' industry experience, Roger Simpson is recognized as Australia's #1 Authority on customer ROI in the retail industry and as a global expert on staff coaching, customer service and selling skills.