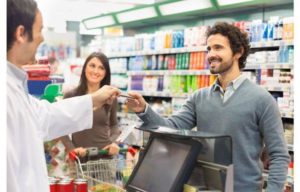 Having been in a customer service role most of life, starting out delivering papers at 13, I have seen and experienced a large variety of customer service interactions. These days, unfortunately, it is very difficult to find businesses that consistently offer great customer service each and every time. In the ones that do though, the person at the top is passionately focussed on delivering great service consistently. I have written about a number of US companies such as Zappo's, Southwest Airlines, Nordstrom and Ritz-Carlton, whose leaders are absolutely passionate and focused on delivering outstanding customer service.
In Australia, we have a few companies that are well known for their customer service and one of my clients that do it very well is the Beechworth Bakeries, lead by owner Tom O'Toole's long-standing obsession with customer service. Tom states "we are in business to serve the customer" and he has passed this mantra on to all of his team (well over 250 staff in 6 bakeries). He will be the first to admit they don't always get it right but they try hard every day to offer consistently great service.
This is one example of a company that puts their customer's first. I love working with companies who have this passion and it fits in with our service philosophies which are all around creating an experience that the customer remembers.
We have a saying in our business "Customer service is management driven". Tom O'Toole and his success with the bakeries is living proof of this statement. Now recent research from Genysis further backs this statement up – they found that "58% of companies with a high degree of profitability relative to their rivals report that, ultimately, the CEO has ownership of customer experience management."
I have seen more proof of this recently with another client I have been working with – Just Cuts. When business owners attended the training I was providing (and not just sent their team leaders), the implementation and ongoing improvement in service and sales have been more successful. Owners (who don't necessarily work in the business) experience what their team leaders have to implement, can provide support and the push that is needed to make things happen.
I have also spoken previously about the ongoing success that Karl Loh, National General Manager, Liquor of Ritchies Supermarkets has enjoyed since attending our training over 9 years ago. Karl's commitment to first of all attend the training and then constantly follow-up has led to their success.
So what do CEO's, senior manager's etc need to do to improve their customer service levels and build an amazing service culture that will help fight off the competition? From my experience, it's their commitment to wanting to improve in the first instance that is critical. They need to be open and honest about where their service is currently at and be open to suggestions on how to improve this essential process. They need to dedicate resources to support these initiatives and realise that it's not a five-minute fix. It requires a long-term view with the goal of having their team own their relationships with their customers.
Then you know you have an amazing customer service culture.
---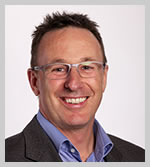 Roger Simpson – CEO, The Retail Solution and Author of "The Retail Solution" With over 35 years' industry experience, Roger Simpson is recognized as Australia's #1 Authority on customer ROI in the retail industry and as a global expert on staff coaching, customer service, and selling skills.