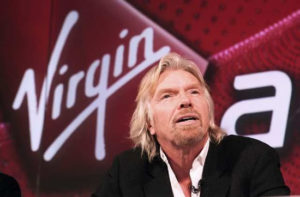 I have published a number of articles about Richard Branson and the success of Virgin. Here is another great insight into why he has been so successful – the ultimate art of delegating which frees you up for more important work.
This is a recent Q & A published in Entrepreneur magazine, whereby Branson gives some great tips on the power of delegation.
Q: I have read that you believe in trusting people to perform their duties at a high level and giving them a great degree of autonomy, and that those beliefs have been key to both Virgin's creation of new businesses and its tremendous overall success. How so?
A: One of the key skills I learned as a young businessman was the power of delegation. That has prompted me to bring in strong managers to build the Virgin companies, which allowed me to focus on our latest ideas and projects, and on finding the next businesses to start up. Along with my ability to listen to other people and realize when their suggestions are better than my own, this has helped me to attract and retain the excellent people on our team. If I set them challenges, keep encouraging them and create a dynamic environment, I find that people will always work hard.
Q: Do you lay out a detailed strategy for accomplishing every goal, or mainly follow your intuition and react accordingly?
A: I research new ideas very thoroughly, asking a lot of people about their experiences and their thoughts. But on many occasions I have followed my intuition; you can't make decisions based on numbers and reports alone. It's important to have the courage to follow through on a project if you truly believe it's worth pursuing. We all have an intuitive sense of what's best — follow it! This approach has never let me down.
Q: Virgin operates in various sectors. Do you start a new project only when the previous one is launched or you develop several ideas simultaneously?
A: At Virgin, we are always working on several different projects simultaneously, all in various stages of development, and with employees based in many different countries. This is what keeps the brand fresh and exciting. We have teams in each sector that focus on the ventures in their area; this allows us to work on a number of new projects at the same time. In the last few months we have invested in a U.K. health business, launched Virgin Mobile in Qatar and Virgin Bank in the U.K. My senior management team, led by CEO Stephen Murphy, keeps everything moving along. My role allows me to dive in and out of situations, ensuring we keep challenging the orthodoxy in every sector we're competing in.
Q: Do you ever lose faith in a particular project or have doubts?
A: No, not at all. I like to remain positive. A huge part of building a business is about taking risks that may or may not work out. You need to be resilient and confident — but not overconfident. I learned two things about new ventures early on. First, limit the downside and control the risks. For example, when I started our airline, I made sure I could give our plane back to the manufacturer if things did not work out. Second, it's important to change tack quickly if things do not work out. Never be too proud to say you got it wrong and move on to the next idea.
Q: Do you believe that every person has a task to fulfill in life? If yes, have you already fulfilled your own?
A: I am not sure about everyone's having a mission in life, but I do feel you will do better if you follow your passion and work at something you really enjoy. Over the last 40 years, I have been able to focus on building Virgin. It has been a great journey and I have made some wonderful friends. I definitely don't feel I have accomplished everything I want to. I'm spending a lot of time on issues such as climate change, peace and health through my foundation, Virgin Unite. This has given me a great sense of purpose.
---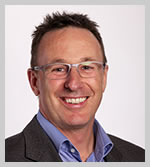 Roger Simpson – CEO, The Retail Solution and Author of "The Retail Solution" With over 35 years' industry experience, Roger Simpson is recognized as Australia's #1 Authority on customer ROI in the retail industry and as a global expert on staff coaching, customer service and selling skills.