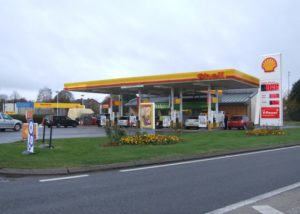 I was a little surprised when I read a recent article from Inside Retail stating that price is only the third biggest driving factor of overall customer satisfaction when it comes to buying fuel. The research showed that number one was the appearance of the service station and number two, the customer service received.
These results were based on research from Canstar Blue who surveyed 2600 motorists across the country. Megan Doyle, head of Canstar Blue said "while some motorists are only focussed on the bottom line, others are clearly looking for more when they pull in for fuel and they're more likely to return if they have a good experience."
Having spent almost 20 years working for Shell in NZ and Australia I was rapt to see this research come through. Staff in a service station are at a disadvantage compared to most other retailers when it comes to offering great service. By this I mean, petrol is seen as a grudge purchase compared to other clients I work with – cafes, bakeries, shoes stores, clothing and even pharmacy. I don't hear any customers, when they go into a café say, "I hate buying coffee, I just drink it and it disappears, then I have to do it again tomorrow." However, this is the way most customers feel about buying fuel – it's inconvenient, we have to pump it ourselves, the price is always too high and often there is a queue inside – yuk!
Another challenge in building relationships with customers is that the transaction time is usually very quick, around 10 seconds as customers want to get in and get out. So service station staff have little time to build rapport with customers in this very short window. So how can they provide great service that will hopefully get customers to come back?
It's all about getting the basics right. Smiling and saying hello when the customer first walks in and dealing with the sale promptly and efficiently. There's even time to talk to some customers about special deals, without being pushy before farewelling the customer with that smile again. And then do it again and again, being consistent and enjoying the interaction with every customer.
Having worked with a number of service station clients here in Australia, my mission is to ensure that their staff offer the best customer service on a consistent basis. Unfortunately, like most retailers, it's a big challenge just getting the basics right. Some stores do it well and others have a lot of work to do.
My tips for any retailer to be able to offer great service are:
Hire the right staff
Let them know your clear expectations
Train them so they can do the job well
Follow up to see that they are doing a good job – or need some more help
Provide feedback – particularly positive feedback when they do a great job.
If you follow these steps you'll set your team up to succeed and your valuable customers are highly likely to return.
---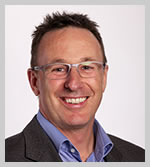 Roger Simpson – CEO, The Retail Solution and Author of "The Retail Solution" With over 35 years' industry experience, Roger Simpson is recognized as Australia's #1 Authority on customer ROI in the retail industry and as a global expert on staff coaching, customer service and selling skills.