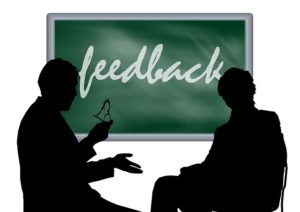 A number of companies, such as Accenture and Adobe to name a few, have recently made the decision to ditch the annual performance review process. About time I say!!
Having worked for a large multinational company, Shell, for a number of years, I was involved in the annual performance review circus. It took so much time, both managers and staff get very stressed about it and does it actually make any difference?
According to Ben watts, director of wattsnext HR, he believes that the worst thing about annual reviews is they only ever assess the last six weeks of work. "It's quite unfair because people only ever remember what has recently happened and there may be a lot of general projects that don't get recognised."
Best-selling author and speaker, Daniel Pink, is in total agreement. "Reviewing an employee's performance once a year is at odds with younger generation workers, who are so used to receiving regular (often daily) feedback."
More reasons to change an archaic system
Apart from the above point made by Pink re younger workers, Accenture is ditching the reviews as they failed to achieve their primary purpose: to promote better staff performance. What an amazing admission – the whole premise of performance reviews, was to review and promote improved performance and it's not working.
For Accenture, who employ over 330,000 staff, this change is massive, but seen as a critical step if they want to improve the performance of their people.
What's the alternative?
According to Pink, it's about increasing the amount of feedback within organisations to be more in line with the amount of feedback we receive outside. Think sports, think computer games – all providers of instant feedback the younger generation are so used to.
Accenture will switch to a more fluid system in which employees receive regular feedback from their superiors on a much regular basis. Another reason is that they wish to evaluate employees based on their individual roles and performance and not compare them to anyone else.
I love the boldness of Accenture's change to the existing system. We have been training and coaching managers for years on how to evaluate and give timely on job feedback based on that individuals performance, in that moment of time where they can effect an immediate improvement. We find 99% of staff are really open to this type of feedback and react positively when it's provided. It just needs to happen more often!
We also encourage managers to have frequent (monthly) one on ones with their team, spending about 10 minutes with them discussing where they are at, based on the feedback they have been receiving during the month. This is a similar process to what a very successful Australian tech company (Atlassian) does.
I would suggest you review how you provide feedback to your team members, how often and more importantly are you seeing an increase in performance – if not, it's time to change what you are doing.
---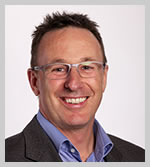 Roger Simpson – CEO, The Retail Solution and Author of "The Retail Solution" With over 35 years' industry experience, Roger Simpson is recognized as Australia's #1 Authority on customer ROI in the retail industry and as a global expert on staff coaching, customer service and selling skills.