As a baby boomer myself, I am often asked by other baby boomers, how to better manage these millennials. With their want to be the boss in 5-minute attitudes, some of our generation find this very hard to accept and respond with – "I spent 5 years as a junior before I got my first promotion, how do they expect to be in charge when they have just got here?" Or wording that goes something like this.
Managing millennials can be challenging, but like it or not they are pouring into the workforce and will, very soon, make up over 50% of the workforce, so we had better get used to working with them. So if they can be challenging to manage (and I don't think any more difficult than other generations, we just have to approach it differently), what are they like to serve and therefore sell to?
Millennials are also a large consuming generation and the way they want to be treated as customers is different to how other generations want to be treated. You might notice a trend here! My thinking on customer service is, if we provide what the customer wants, then there's a high chance they'll buy and also come back.
The big change, of course, is social media. Millennials grew up with this, so it's only natural they want to interact with retailers on this platform. In fact, 64% of millennials believe that social media is an effective channel for customer service (source – Microsoft's 2016 State of Global Customer Service report). Compare this to only 27% of baby boomers. That's a massive difference.
Here are some tips to successfully engage with millennials and provide the service they desire, so you have more chance they will buy from you and not your competition.
Millennials want two things – responsiveness and self-service. They are ok to deal with chatbots and FAQ's to search for an answer, but if they can't find it here they want an answer promptly. Failure to respond quickly will lead to a flood of negative feedback via social media as they feel obliged to warn other consumers. A far cry from what we usually do – just mutter and not go back.
Millennials want service across all your channels, including Snapchat and Instagram. If you market on a number of platforms then you need to handle customer service on each of these platforms.
Millennials want a fast response. A large percentage expect an answer to their query or complaint within 60 minutes. Also, a large percentage are not prepared to call a 1300 number and wait in a queue. They would much rather engage on social media and expect companies to as well.
Don't change communication channels on them, if a customer contacts you on twitter then respond on Twitter, otherwise, you will frustrate them immensely. This relates back to point 2, if you market on a number of channels you need to be able to respond quickly, on all of them.
It's ok to add a human touch on social media and be less formal. A video is a fantastic tool that we know is massively consumed, so helpful how to, or FAQ videos would be extremely helpful. Millennials are absolutely ok with self-service so provide as much information online that will help them solve their own queries and put the power in their hands.
Providing great customer service and selling to customers is very challenging in today's retail environment, and we have to continue to meet (and ideally exceed) the customer's needs and social media is where it is at for millennials.
---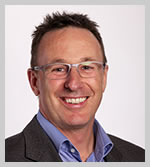 Roger Simpson – CEO, The Retail Solution and Author of "The Ultimate Retail Sales Experience" With over 35 years' industry experience, Roger Simpson is recognized as Australia's #1 Authority on customer ROI in the retail industry and as a global expert on staff coaching, customer service, and selling skills.