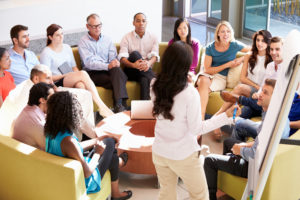 A question I ask retailers is "How many hold regular team meetings?" The answer being – some or most do. I know getting your team together is challenging but there are too many benefits that outweigh the negatives. If you do hold meetings, your team is on the same page, everyone hears the same messages, you can focus on issues and areas to improve as well as providing positive feedback on what's going well.
More than just team meetings
Let's step it up another level. How many retailers have a quick catch up before they start their day? The answer is – not many at all. This process can be challenging to put in place, but yet again there are many benefits for doing this. By meeting before the team starts you can focus on yesterday's results, and what needs to be done better (or maintained) today.
A number of retailers do have these meetings with their teams or individually and their staff are more focussed on the stores goals and more likely to achieve a better result. However, some retailers could do a lot more when it comes to this.
I see so many staff arrive for work, drop their bags and get straight into work with little or no focus. In 5 – 10 minutes you can get all your team focussed and switched on from the get go. They know what they have to work on that day and their chances of having a successful day are much improved.
A great example
Recently I came across an article about one of the world's best hotel chains – the Ritz-Carlton group and what they do to focus their employees before they start their shift. Each day, in EVERY hotel, they spend 10 minutes discussing one of their 16 central service principles, their core standards of their organisations customer service culture. So every hotel, around the world, discusses the same service principle and how they can bring that principle alive during the day.
The session is not necessarily lead by the manager, a different employee leads the session each day, thereby learning, teaching and empowering them each day.
This process is so engrained in the Ritz-Carlton culture that it is carried out every day of the year and at three different times (because they have three different shifts). Diana Oreck, who heads up the Ritz-Carlton Leadership Centre, says that the daily line-up is the most important vehicle they have to keep their culture alive.
If it works for one of the world's best, what could you do to adapt this process and use in your business? Even if you just started off with once a week, it's better than not at all.
---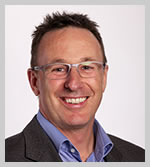 Roger Simpson – CEO, The Retail Solution and Author of "The Retail Solution" With over 35 years' industry experience, Roger Simpson is recognized as Australia's #1 Authority on customer ROI in the retail industry and as a global expert on staff coaching, customer service and selling skills.