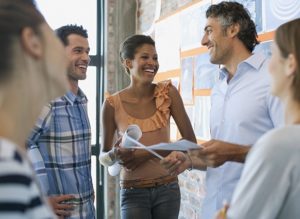 One of the best business books I have read is called Good to Great, by Jim Collins. Collins is a student and teacher of leadership and what makes great companies tick. Having invested a quarter century researching the topic, he has authored or co-authored six books that have sold in total more than 10 million copies worldwide.
In writing Good to Great, Collins and his research team examined a large number of companies (1435 companies that have featured in the Fortune 500 over a 15 – 20 year period) and through rigorous analysis found that only 11 companies had grown dramatically and managed to sustain this growth. The 11 companies had achieved cumulative stock returns 6.9 times the stock market in 15 years. The key criteria were their massive growth, with the ability to sustain this growth over a 15 year period.
The fascinating part of the book from my point of view was that the leadership philosophies of all 11 CEO's were extremely similar. Interestingly the 11 companies had only one CEO that had been recruited from outside. The research clearly identified that the major reason for the success of the 11 companies was the leadership of the CEO. Collins called it Level 5 leadership, which has the following attributes:
Personal humility and professional will. Ambitious for the company, not themselves
They set up their successors for even greater success
Fanatically driven to produce sustained results
Look out the window to praise and in the mirror to criticise
There are a couple of reasons why I want to refer back to Collins book. From my experience, if businesses want to succeed in today's tough environment, they need great leaders. Leaders who inspire their teams, motivate them and achieve sustained results even in the face of tough and ongoing competition. Running a business today hasn't changed that much from 30 years ago, from a people point of view. Businesses still need people, but not just to do a job and get paid, they need people who are focussed, passionate and excited about being part of something. This is what the customers want to experience as well.
The other reason is, I recently watched a brilliant talk by Collins where he talked about the 7 questions that need to be answered to make great leaders. I'll share the first two this week and the other five next week.
What cause do you serve with Level 5 ambition? Collins states that if you have a charismatic cause you don't need to be a charismatic leader. This relates right back to the CEO's of the 11 companies, who all have personal humility but a strong will. Leaders need to serve and lead to a cause that is bigger than them. The difference with Level 4 leaders, who are often ego driven, was they get people to follow them, yet level 5 leaders get people to follow a cause.
Will you settle for being a good leader or grow to become a great leader? The definition of great leadership is when people follow your cause, when they have the option not to follow. Leaders need to grow into great leaders by being open to learning. Collins quoted Eisenhower "Leadership is the art of getting people to do what must be done." Therefore leaders need to know what must be done (and get it right most of the time), they are great at getting people to want to do it and they know it's an art form – the process is often different for each person.
As I have mentioned previously, all employees and in particular the young people coming into our workforce, are crying out for great leaders. Great leaders can be made, they just need to want to learn. Look out for Collins five other leadership questions next week.
---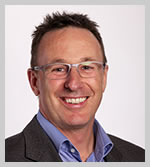 Roger Simpson – CEO, The Retail Solution and Author of "The Retail Solution" With over 35 years' industry experience, Roger Simpson is recognized as Australia's #1 Authority on customer ROI in the retail industry and as a global expert on staff coaching, customer service, and selling skills.