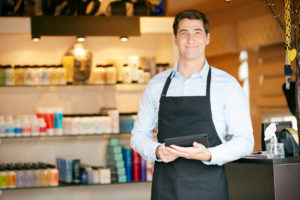 Every retailer has their own set of Golden Rules – the rules their staff need to follow when dealing with customers, when performing their duties, and the general rules of the business. My question is always – do you and your staff live by these rules?
Unfortunately I don't see this happening anywhere near enough in the retailers I visit or hear about from colleagues and friend. I'm sure every retailer includes in their customer rules things like the following:
Acknowledge every customer when they first walk in
Smile and greet customers
Ask for their rewards card
Farewell every customer
There are a few more but I wanted to highlight the above to make my point. If every retailer has these as their most basic rules, why doesn't it always happen? I hear many stories and experience it myself of walking into a retailer and not receiving some or worst still, any of the above. I'm sure you have had the same experience when you have been a customer.
Now it's time to get honest – do your staff always follow the above rules? Do you? And is this done consistently? – by this I mean every time and not just when they feel like it.
I read a great interview recently by Micah Solomon of the Chief Concierge at the Four Seasons Hotel in San Francisco – this hotel has just received its 14th straight Forbes 5 star rating, so they live and breathe this stuff. One of his big tips was living by their Golden Rule – treat every customer as you would like to be treated. I translate that to the steps I have outlined above (plus a few more).
Another great company that I have mentioned in the past who also live by a similar mantra is Disney – they call their Golden Rules their non – negotiables. What are the things that we do not compromise on and these become their non – negotiables.
How do you get your staff to live your Golden rules (or non – negotiables)? Here are my 5 tips:
First you have to have them!!! Most retailers will, but maybe it's time to relook at them and check if they are up to date and please ensure they are customer focussed.
Make sure your staff know what the rules are – how can they do what you want if they don't know what that is? A lot of the time these rules are buried in an operations manual or online, get them out and bring them alive with your team at meetings or simple one on ones.
Ensure your team know the reasons why they need to deliver on these rules, not just because you said so. Put them in the customer's shoes so they understand why each rule is important – if you do this they are more likely to buy in and deliver.
Owners and managers must lead by example – if you don't your staff are highly unlikely to. Plus you cannot give them feedback if you are not living and breathing yourself.
Follow up and give feedback – the ultimate test to see if your staff are doing what you want them to do. If you go to this level on a regular basis your staff will either step up or step out – either way you achieve the desired result.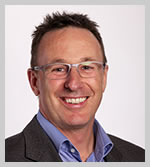 Roger Simpson – CEO, The Retail Solution and Author of "The Retail Solution" With over 35 years' industry experience, Roger Simpson is recognized as Australia's #1 Authority on customer ROI in the retail industry and as a global expert on staff coaching, customer service and selling skills.