I wrote a blog a couple of weeks ago titled "What are you doing differently to ensure your customers come back?" and I wanted to share my recent experience where two companies have lived up to that reputation. Unfortunately a lot of companies don't and therefore give us a little reason to want to go back, particularly if a competitor does something to attract the attention of the customer.
So here's my story. I purchased my first ever Mazda, after a string of Ford's and Holden's, plus one VW, about 2 ½ years ago. I was looking to replace my VW Jetta, which I loved and an opportunity came up to purchase a second hand Mazda CX9 that had only done 15,000km. Buying a Mazda was never on my radar, but it was a good buy, low km and only 3 years old.
Lots of my friends commented on how good Mazda's are, "you'll have no trouble" was a common term I heard a lot. Well not the case with my Mazda! Travelling down to Torquay for a gig the next day, the car suddenly made a noise no driver wants to hear and I had to pull up on the side of the road just past Avalon airport – still an hour's drive from Torquay.
Now anyone who has broken down has horrible feelings – what do I do and how much is this going to cost me??? I am a member of RACV, and one phone call had me picked up and on the way to the Mazda dealership in Geelong. Luckily I managed to get to the service area, just before they closed, however they were closed the next day for a public holiday, so I couldn't find out what the damage was for at least 2 days – and I had a gig to get to.
Jason, the service advisor was definitely there to help. He quickly arranged a loan car to get me to Torquay that night, so first problem solved. Thanks to the RACV who were super helpful I could also get home the following day via a rental car. Now I just had to wait to find out the damage.
That phone call came through and it was fairly major, cracked transfer case (for the mechanics reading this), with a repair bill of $3300. Unfortunately the car was out of warranty although it had only travelled 56,000km. However thanks to Jason and the Service Manager Anthony, they went into bat on my behalf to Mazda head office. The result – Mazda would cover the cost of the parts (around $2800) and I paid for the labour.
A great result from my point of view and I wanted to share this story as it shows that some companies see the bigger picture. Mazda could have easily turned my claim down. I think they wanted to stand behind their brand, which has a great name for reliability, plus the goodwill it generated.
Now this is an extreme case and I wouldn't expect retailers to be out of pocket to that extent. It is critical to look at things from the customer's point of view and think about the lifetime spend of the customer. All the research shows it is much less expensive to get existing customers to buy more than get new ones and satisfied customers spend more.
Thanks again to Jason and Anthony at Geelong Mazda, Mazda head office and the RACV – you have restored my faith in great customer service.
---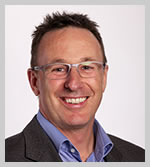 Roger Simpson – CEO, The Retail Solution and Author of "The Retail Solution" With over 35 years' industry experience, Roger Simpson is recognized as Australia's #1 Authority on customer ROI in the retail industry and as a global expert on staff coaching, customer service and selling skills.