Richard Branson has been incredibly successful in starting up and growing businesses all around the world. He puts a huge emphasis on employing the right people and training them well. I love his saying he uses "Train people so they can leave, treat them well so they don't want to."
The following video shares Branson's take on how important customer service is for all his businesses and provides 7 valuable lessons that any company can adopt. With competition only getting tougher, and so many choices for customers, it's critical that your customer service stands out, otherwise your customers will simply go elsewhere.
Enjoy …
---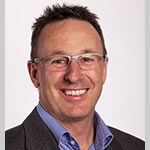 Roger Simpson – CEO, The Retail Solution and Author of "The Retail Solution" With over 35 years' industry experience, Roger Simpson is recognized as Australia's #1 Authority on customer ROI in the retail industry and as a global expert on staff coaching, customer service and selling skills.