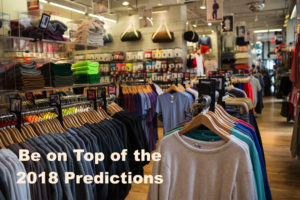 2018 will be another challenging year for retailers in Australia for many reasons. Amazon and other online players entering the market, pressure on rents, wages and margins are just some of these reasons. Major brands are closing and the iconic department stores, Myer and DJ's are struggling with profitability. New and updated technology is bringing exciting things to retail, however, there's a lot to keep on top of.
So what does 2018 hold for us? I wanted to share some of the predictions that US customer service and experience expert Shep Hyken recently posted and some comments of my own.
The customer continues to get smarter. Customers are learning what a great customer service experience looks and feels like, not just from your competitors, but from anyone they do business with. Takeout: Retailers have to step up and ensure they consistently offer a high level of customer service whichever way they interact with customers (online and offline). Set clear expectations, train your team to this and follow up.
Self-service customer support continues to rise in popularity. Customers expect the companies they do business with to provide support in a way that is easy and convenient. Numerous studies show that customers go to the company's website first, not to look for a phone number to call, but for an answer to their problem or question. Takeout: Millennials are the biggest group that want answers straight away. The way to do this is to ensure your website has easy to access info via FAQ's, how to videos etc. They don't want to call they want to search for the help they need.
AI continues as one of the hottest topics in the customer support world. Customers' questions, at least lower-level questions, are now effectively being handled by computers. The capabilities and power behind AI are growing at a rapid pace. Takeout: This follows on from point two, customers want answers now and A1 technology can respond rapidly, 24/7, so retailers have to invest in this technology or be left behind.
Personalization will help drive customer loyalty. Customers want an experience that is personalized. They want the company to know them well enough to make relevant suggestions, send the right marketing messages, and more. Treat each customer as an individual and you'll earn their respect and their loyalty. Takeout: Via big data, we know more and more about individual shopping trends, so it is easier to tailor relevant offers to individuals. However, we can't forget to treat customers as individuals when they come into our stores and make them feel as though we want them to be there. Right staffing levels, the right staff with positive attitudes will ensure a consistent experience.
The mobile phone is the best way to connect and interact (other than human-to-human) with your customers. Just about everybody has a mobile phone. When a customer grants you access to their phone, by sharing their number with you or installing your app, you are on your way to creating an interactive customer experience that can help you disrupt your competition. Takeout: Technology is a game changer here. Most customer's research online before visiting a store, this process has to be smooth and easy for them as does the in-store experience. The experience has to seamless with every interaction.
Convenience is the new customer service and CX strategy. The next wave of disruptors to an industry and/or the competitor down the street is going to include the concept of convenience. We've already seen how the convenience of using Uber disrupted the entire taxicab industry. And, Amazon became a great retailer, at least in part, by being one of the most convenient companies on the planet to do business with. Convenience is your new customer service weapon! Takeout: We have to make it easy for our customers to browse and ultimately buy from us. Take away any barriers that cause disruption, because that generally means no sale.
I hope the above six predictions and takeouts have been helpful to set you on a path to great success in 2018.
---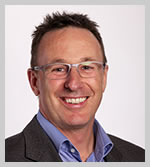 Roger Simpson – CEO, The Retail Solution and Author of "The Ultimate Retail Sales Experience" With over 35 years' industry experience, Roger Simpson is recognized as Australia's #1 Authority on customer ROI in the retail industry and as a global expert on staff coaching, customer service, and selling skills.